1969 Creation of the monkey mountain
What a gamble!
In 1969, Gilbert de Turckheim and Jacques Renaud decided to open « la Montagne des Singes ». The concept was to introduce visitors with animals living in total freedom in optimal conditions, similar to those in the wild.
It was Jacques Renaud's father, Jean-Paul Renaud, who, having lived in Algeria, suggested choosing the Barbary macaque. In the Chiffa gorges, south of Algiers, near the restaurant "au ruisseau des singes", there lived wild macaques that had become familiar with humans and had become an attraction for tourists and local people.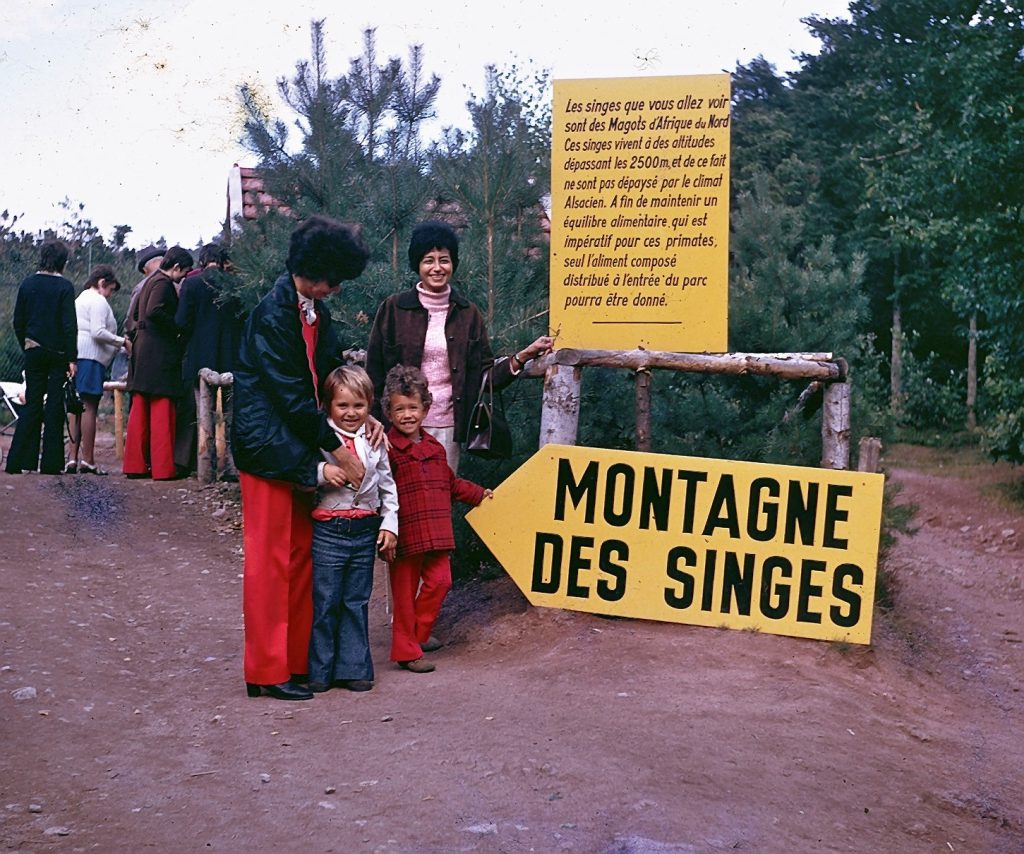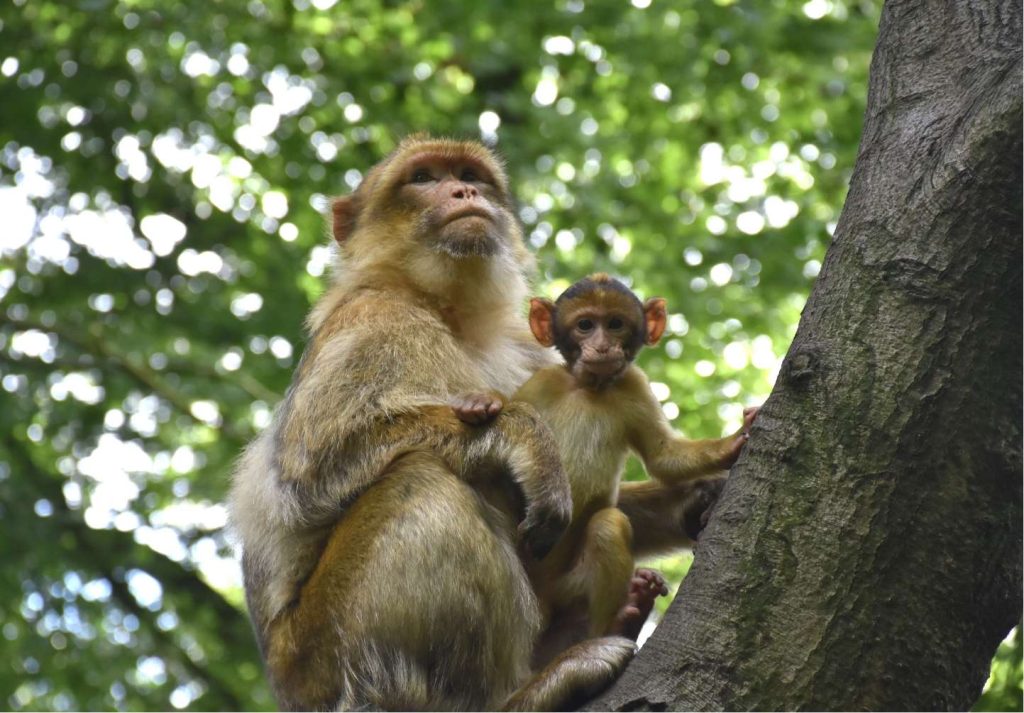 The idea immediately appealed and the park opened on 9 August with a population of 150 monkeys from the Moroccan Middle Atlas who quickly made the park their home.
An ambitious and somewhat risky gamble, but the conditions were favourable: these monkeys live in climate conditions similar to those we know in Alsace. The place chosen for the set up is superb. The Haut-Koenigsbourg castle and the very young Volerie des Aigles (opened in 1968) attract many visitors to the area.
The adaptation of the Barbary macaques to Alsace was a success and the park quickly became a must-see.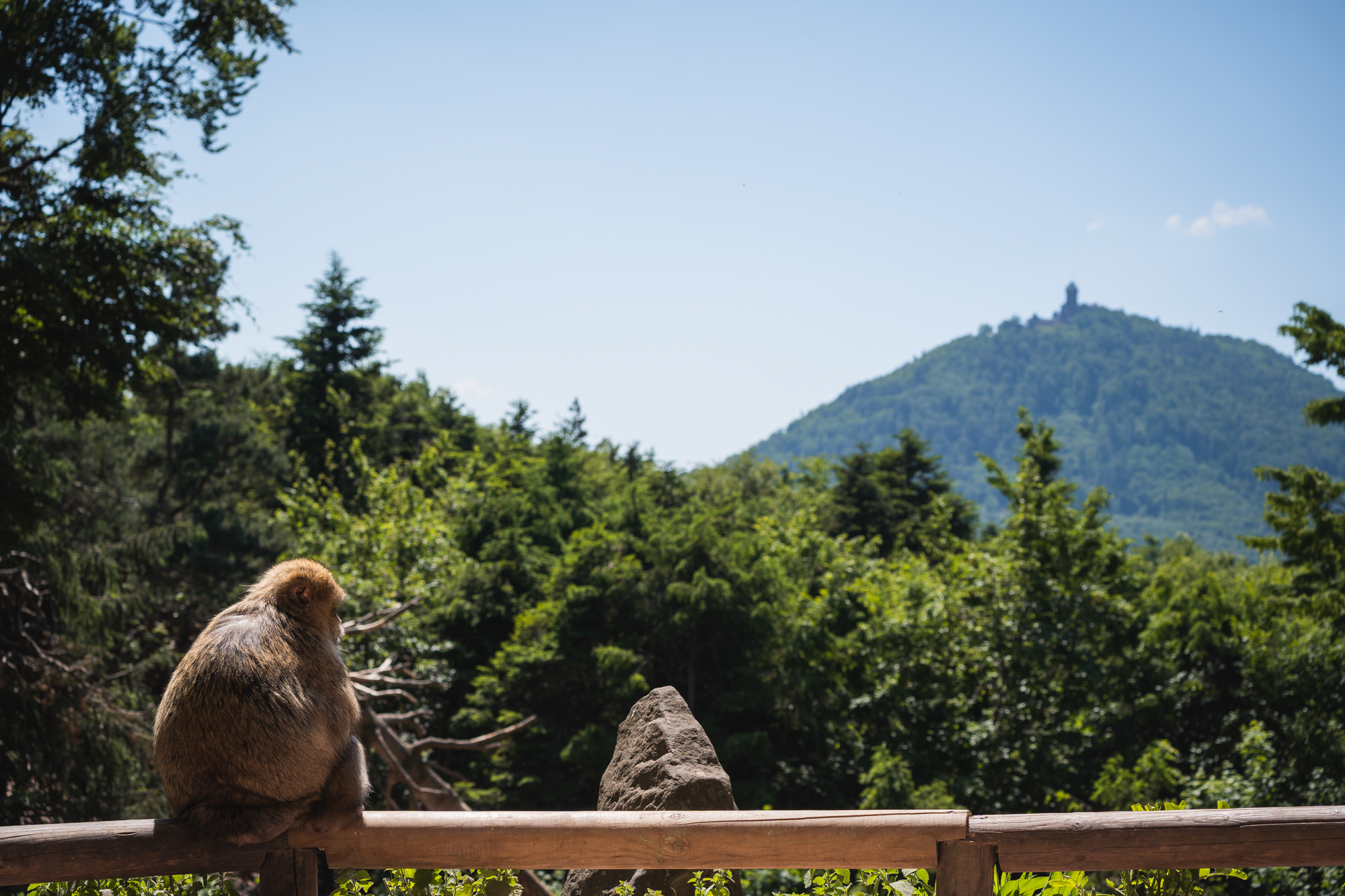 Newsletter
Stay informed!
Get the latest news, updates and offers from Montagne des Singes